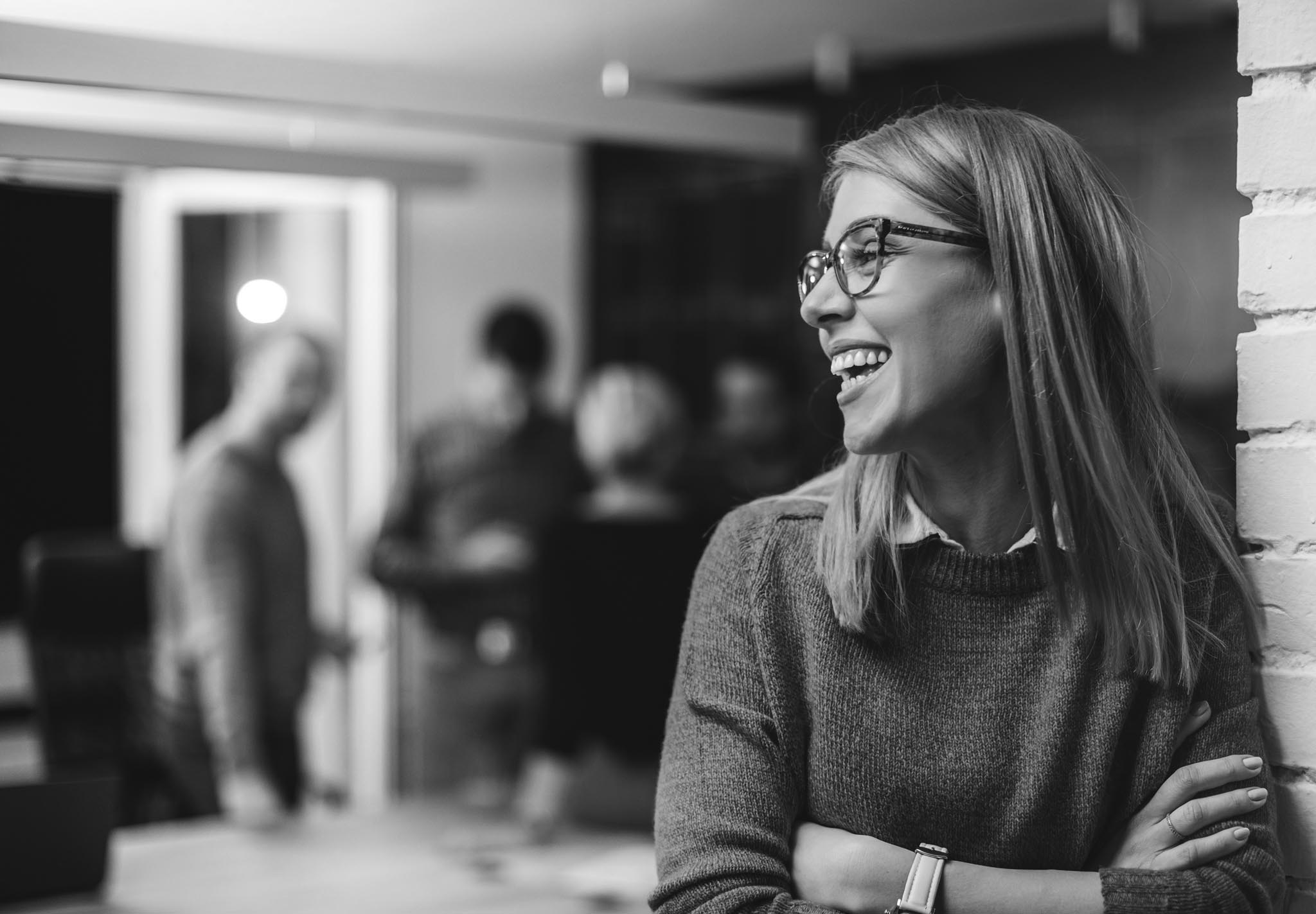 Our Wellbeing Services
Wellbeing Checks
Wellbeing checks assess the psychological wellbeing of each employee and provide guidance on strategies to improve their level of overall wellbeing. Our psychologists run wellbeing checks in a similar way to our counselling sessions - our approach is friendly, caring and focused on providing practical solutions.
A specific psychometric tool is administered to the employee to provide a robust and reliable measure of wellbeing compared to population norms.
Checking on your employee's wellbeing:
Supports managers to identify and understand any struggles employees are facing so they are better able to manage them.
Can help to improve employee engagement and morale.
Supports a reduction in absenteeism.
Can help your workplace proactively identify and manage psychosocial risks for a safer workplace.
Wellbeing Programs including AltiusLife
We work with organisations to identify the key wellbeing issues impacting their employees, and to plan a program that will deliver maximum impact and results. Our customised programs generally aim to cover all pillars of physical, mental and social health. Programs are tailored to suit the time and resources you're able to allocate to your team's wellbeing.
We specialise in the delivery of training packages as the foundation of your wellbeing program, and supplement our engaging, evidence-based learning experiences with employee access to our digital platform, AltiusLife. AltiusLife reinforces their health and wellbeing education with interactions that support behavioural change.
Training ranges from our Altius Group Wellbeing Webinar Series through to a series of modules delivered face to face at a wellbeing day for your employees, with many solutions that sit somewhere in between. We'll work with you to plan the right mix for your workplace. You can explore our wellbeing modules in our Altius Group Training Services brochure.
AltiusLife is an engaging on-line platform and mobile app that personalises wellbeing by helping employees to balance their interests and responsibilities both within the workplace and at home. Employees gain access to great evidence-based articles, self-reporting health surveys, tips, ideas, health trackers and rewards, across all pillars of health.
Investing in your employee's wellbeing:
Improves your employee's physical, mental and social health.
Creates a healthier, more engaged workplace and contributes to gains in productivity, creativity and innovation.
Has been shown to reduce employee risk.
Has a positive impact on your organisation's culture.
Wellbeing and Health Coaching
We partner with employees to guide, empower and motivate them to change their behaviour for better health. Our experts support employees through one-on-one Wellbeing and Health Coaching, using the principles and practices of health behaviour change to encourage goal setting, active learning and self-management.
We can deliver one off coaching on a specific issue of concern to your employee or develop a series of coaching sessions covering several issues. We're about tailoring coaching to suit the needs of your employee.
Altius Group Wellbeing and Health Coaching covers physical, mental or social wellbeing. Depending on our client's needs coaching may include parenting and relationship support, exercise support with an accredited exercise physiologist, nutritional support or guidance on financial matters. Our coaching clients are also provided access to AltiusLife, our engaging on-line platform and mobile app that personalises wellbeing and supports behavioural change across all pillars of health.
Altius Group Wellbeing and Health Coaching:
Is fully tailored to suit the needs of your employees and workplace.
Delivers the latest evidence-based research.
Is led by accredited, experienced allied health professionals.
Provides additional support with our digital solution, AltiusLife to encourage motivation and follow through.
Why choose Altius Group to support your employee's wellbeing?
We bring the
broad expertise of our team
of medical and allied health professionals.
Providing holistic support,
covering physical, psychological and social wellbeing, is important to us.
We assess your workplace wellbeing needs to
deliver tailored wellbeing solutions
.
Our evidence-based services are delivered by
experienced, accredited health professionals
.
Clients gain access to our behavioural change
digital platform
, AltiusLife, to elevate their wellbeing.
Our services are built on
20 years of experience
elevating the wellbeing of individuals and workplaces.
Frequently Asked Questions
Wellbeing programs are interventions put in place by employers to improve the lifestyle choices and health of workers as a way of preventing chronic illness and improving productivity and engagement. A wellbeing program may also target organisational and environmental practices to improve the overall health and safety of the workplace.
A wellbeing program should be holistic and include the key elements of physical, psychological and social wellbeing. Inclusion needs to be across a variety of mediums including health promotion resources, webinars, face to face presentations and participatory activities such as an activity challenge.
You can view our wide range of health and wellbeing learning experiences in our latest Altius Group Training brochure.
A successful wellbeing program requires a combination of planning, resource allocation and visible and active leadership involvement.
Wellbeing programs are most successful when an organisation spends time initially on a wellbeing strategy to define the key issues they are looking to address. Resources can include allocation of a person(s) to take ownership of the program and ensure connection across other parts of the business. For example, setting up a committee of wellbeing champions to drive awareness and engagement across the organisation.
Senior leadership involvement is also crucial to a successful program - not just budget sign off, but visible involvement and support.
Follow this link to learn about how the digital tool supports the wellbeing of your employees.
Health and wellbeing days are an opportunity to deliver health education, screening and support to employees in a fun and interactive way. We work with you to deliver optimal engagement over a half day or full day wellbeing program. The day is customised to employer needs and delivers a program of wellbeing speakers, health stands and activities with allied health professional including psychologists, exercise physiologists and physiotherapists as required.
According to self-reporting in the 2020-21 ABS National Health Survey, over three quarters (78.6%) of Australians had at least one long-term health condition in 2020-21. Nearly half had at least one chronic condition (46.6%). Mental health and behavioural conditions accounted for 20.1%, back problems (15.7%) and Arthritis (12.5%) were the most common chronic conditions.
The Australian Institute of Health and Welfare – Australia's health 2020: Data Insights reported the key risk factors of chronic disease. These diseases share common lifestyle risk factors that are preventable, such as tobacco smoking, excessive alcohol consumption and excess body weight.
According to results of the Australian Burden of Disease Study, in 2018, a large proportion (31%) of the burden of disease experienced by the population could be prevented by reducing the exposure to modifiable risk factors.
The five risk factors included in the study that caused the most burden included:
Tobacco use
Overweight (including obesity)
All dietary risks (see below)
High blood pressure
Alcohol use
Dietary risks from the study include a diet high in processed meat, red meat, sodium and sugar sweetened beverages, as well as a diet low in fish and seafood, fruit, legumes, milk, nuts and seeds, polyunsaturated fats, vegetables, whole grains and cereals.
Research shows an effective workplace health program, implemented following best practice and covering key areas of physical, mental and social health can support employees to optimise their health and improve healthy lifestyle choices.
Working with you to assess your organisational and individual employee health needs, we can develop an evidence based, outcome driven program focusing on behavioural change reducing the impact of lifestyle risk factors.
As well as covering the principles and practices of health behaviour change and encouraging goal setting, active learning and self-management across the 3 pillars of social, emotional and physical health, our coaching offers:
Family Support: Parenting, relationship, and child support. Strategies to managing FIFO lifestyle and interpersonal conflict.
Exercise Support (Exercise Physiologist): Developing a customised exercise program and plan based on your needs.
Nutrition Support (Dietician): Developing an individualised nutritional plan.
Financial Support (Financial Consultant): Developing money management plan and guidance on budgeting matters.
AltiusLife Wellbeing App: An evidence-based platform used to realise your health potential.