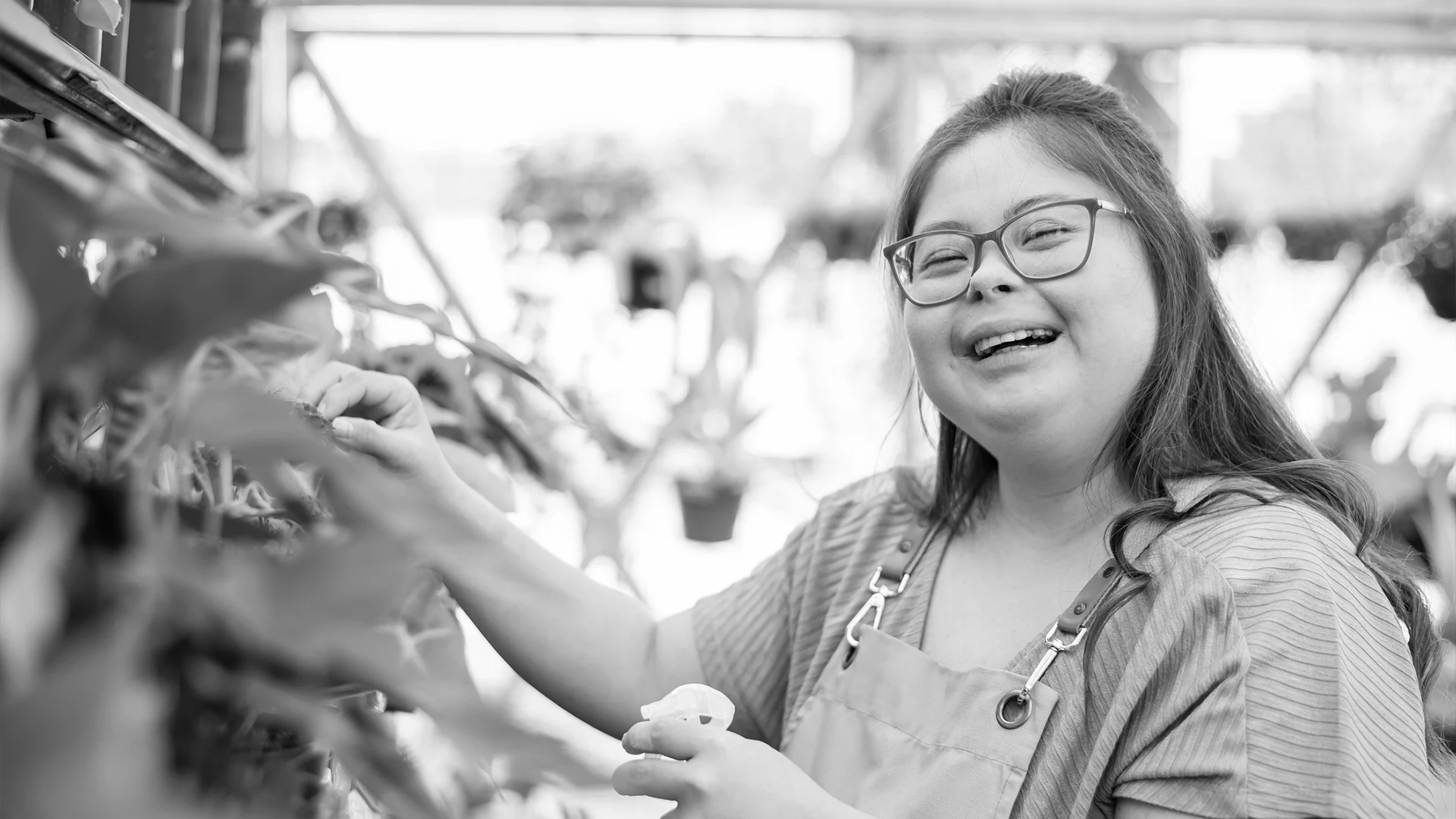 Our NDIS Services
Functional Assessment
Our Functional Assessments begin by focussing on a participant's ambitions and aspirations for the future. We then assess how well the participant currently manages their daily activities in and around the home and their community. Our Functional Assessments are carried out by our allied health professionals who have a strong background in revealing challenges and gaps that must be addressed, to help our participants achieve their goals.
A Functional Assessment benefits NDIS participants by:
Gaining a baseline of a participant's current functioning across all areas of living.

Pinpointing physical and/or psychological areas to address to improve a participant's quality of life and wellbeing.

Using evidence-based tools to put the most appropriate supports, services and professional assistance in place to help participants achieve their goals. Allied health services such as occupational therapy, physiotherapy, psychological counselling or speech pathology may be recommended.

Guiding the establishment of clear, achievable goals.

Providing holistic recommendations tailored to the participant, with consideration given to capacity building, community engagement, increasing independence, and supporting participants to reach their goals.
Home Modifications Assessment
Our Home Modifications Assessment is undertaken by an occupational therapist with skills to provide a detailed and complex home modification plan. Our OTs assess and highlight areas of difficulty for the NDIS participant within their home environment. They are then able to suggest and implement modifications to transform a participant's home into a more comfortable and easier to navigate environment.
Our Home Modification Assessments benefit participants by:
Providing guidance on home modifications to improve their safety, independence and wellbeing.

Enhancing their ability to engage with Activities of Daily Living, improving physical and mental wellbeing.

Reducing fear of injury or harm leading to improved participation in daily life.

Improving participation and connection with others living in the home, providing a more fulfilling life.
Initial Needs Assessment
An Initial Needs Assessment looks closely at a participant's mobility, pain levels, physiological limitations and capacity. By assessing each of these areas our occupational therapists and psychologists can develop a tailored, ongoing plan of necessary therapies and services and advise on the optimal frequency of therapies to aid and enhance the quality of life for participants.
Why carry out an Initial Needs Assessment?
Our Initial Needs Assessments can be used to support funding needs and NDIS applications.

Our assessments can guide the best decisions in terms of therapy provisions, suitable equipment and housing, and appropriate community activities.

Assessment reports lay the foundation for strategies to help participants become more independent, improve their community participation and increase their overall wellbeing.
Exercise Physiology
Altius Group's Accredited Exercise Physiologists (AEPs) carry out health and wellbeing assessments to develop evidence-based, individualised exercise programs for participants, through face-to-face and telehealth appointments. Our Exercise Physiology program focuses on supporting a participant's life goals.
Altius Exercise Physiology benefits participants by:
Optimising their function and capacity.

Empowering them to independently manage their overall health and wellbeing through education on lifestyle choices and exercise benefits.

Facilitating community engagement.

Supporting weight loss which improves participant's mood, reduces chronic disease, enhances memory, improves posture, increases energy and enhances physical and mental health.
Occupational Therapy
Our occupational therapists deliver capacity building and therapeutic services via in-home visits, community engagement and telehealth. Services are designed to help participants increase their independent functional capacity and participate in the everyday occupations of life. We liaise with participants and their stakeholders to determine which of our services is best suited to their needs.
Our holistic service includes carrying out a range of assessments and preparing comprehensive reports to inform NDIS plans; such as Functional Capacity, Home and Living Needs Assessments, Assistive Technology Reviews, Sensory Processing Assessments, Home Modification Assessments and Administrative Appeals Tribunal (AAT) Assessments.
Our dedicated Allied Health Assistants work with our allied health practitioners to help build, create and implement clinically appropriate and evidence-based therapy interventions, based on the assessments and goals identified by the supervising therapist.
Our ongoing capacity building therapies include:
Trialing and coordinating home modifications and assistive technology.

Developing and implementing tailored daily and weekly routines.

Building skills and independence in all personal and instrumental activities of daily living.

Building skills for independent community access, including transport and engagement in activities.

Maximising social engagement and communication.

Development and implementation of minor emotional awareness and regulation strategies.

Training and education to formal support workers to continue implemented skill sessions for ongoing capacity building.

Strategic life-stage and accommodation transition planning.

Education for online safety.
Speech Therapy
Our speech pathology service aims to improve a person's ability to communicate with family and friends, to participate in social, academic and workplace settings and to help participants enjoy mealtimes if they find this difficult. Services can be delivered through our offices, at the participant's home or workplace or via telehealth.
Our Speech Pathology service:
Helps those having trouble communicating their needs to be more easily understood, improving their quality of life.

Provides education and access to tools to aid communication.

Supports those with swallowing difficulties to improve their safety when eating and drinking, leading to improvements in physical wellbeing.

Supports improvements in personal relationships and connection with community.
Psychological Counselling
Our team of highly experienced clinical psychologists provide professional mental health support for NDIS participants via face-to-face modalities in various locations including in our offices, out in the community, or via telehealth. We support our NDIS participants through therapy provision for depression, anxiety, traumatic stress, PTSD, and adjustment disorders.
Our Psychological Counsellers bring expertise and experience, that benefits participants by:
Helping them to manage relationships with family and friends.

Building confidence to socialise more often and work towards their goals.

Providing guidance in managing daily tasks and improving quality of life.

Applying a wide variety of treatment modalities, depending on needs, including Cognitive Behaviour Therapy (CBT);, Metacognitive Therapy, Acceptance and Commitment Therapy, Dialectical Behaviour Therapy (DBT), Mindfulness-based interventions, Schema Therapy and Eye Movement Desensitisation Reprocessing (EMDR).
Physiotherapy
Altius Group's team of physiotherapists are experienced in identifying functional and structural deficits and developing programs to facilitate improved capacity. Physiotherapy helps to loosen stiff joints, relieve tense muscles, correct muscle imbalances, and provide pain management through movement. Treatment is designed to improve or maintain functional capacity.
Benefits of Physiotherapy:
Improvements to coordination and mobility.

Supportive advice on the management of specific conditions including home exercise prescription.

Recommendations for equipment and mobility aids to increase function and increase independence.

Specific help with movements associated with Activities of Daily Living, such as help dressing, doing daily jobs, or learning to use mobility aids.

Support to manage pain and chronic conditions.

Improvements in physical health and wellbeing.
Why choose Altius Group for your NDIS services?
We place our participants at the
centre of all we do
.
Our
participants gain purpose
as they achieve their goals and increase independence.
We have
over 20 years' experience
delivering evidence-based, personalised service.
We bring the
full range of allied health professionals
together in one accessible hub.
Our assessments and
reports are of a high standard
to meet NDIA requirements.
We
follow-through with solutions
that elevate wellbeing.
Frequently Asked Questions
According to the NDIS, to be eligible for NDIS funding, a participant's disease or medical condition must cause permanent impairment (physical, intellectual, cognitive, neurological, visual, hearing or psychosocial) resulting in significant disability. A permanent disability means your disability is likely to be lifelong. A significant disability has a substantial impact on your ability to complete everyday activities.
The types of supports that the NDIS may fund for participants include:
daily personal activities.
transport to enable participation in community, social, economic, and daily life activities.
workplace help to allow a participant to successfully obtain or maintain employment in the open or supported labour market.
therapeutic supports including behaviour support.
help with household tasks to allow the participant to maintain their home environment.
help to a participant by skilled personnel in aids or equipment assessment, set up and training.
home modification design and construction.
mobility equipment.
vehicle modifications.
Funding for a participant plan is based on what is 'reasonable' and 'necessary' to pursue goals, in addition to the support provided by family, friends, and other community and government services. Altius Group delivers therapies under capacity building, that are directly related to the participant's disability.
A Mental Health Care Plan can be initiated with your GP to access a referral for a psychologist. This allows individuals to access psychological support for any presenting concern, unrelated to a disability, your NDIS plan or NDIS goals, and unrelated to the impact a disability may have on daily life.
Accessing Psychology within your capacity building funding of your NDIS plan is for the purpose of accessing psychological support for:
Your NDIS goals.
Your disability, including any direct impact your disability has on your life.
Increasing independence in various areas including in various activities, in socialisation, and in community engagement.
Functional Capacity Assessments (FCA) are used to conduct a thorough assessment to determine the impact of a disability across various activities of daily living. It includes psychometric testing, an interview, observations, review of medical information, and consideration of any other valuable information to provide clinical input by an occupational therapist or psychologist. The FCA can be used to provide further information for plan reviews and change of circumstances. The report considers a holistic approach, with consideration given to multi-disciplinary and formal supports required.
An Initial Needs Assessment (carried out by an occupational therapist or psychologist) obtains relevant information to create an individually tailored treatment plan. This is ideal if the main purpose for accessing support is to obtain ongoing services by an allied health provider.
There are many other assessments available including Home and Living Needs Assessments, Assistive Technology Reviews, Sensory Processing Assessments, Home Modification Assessments and Administrative Appeals Tribunal (AAT) Assessments, to name a few. You can discuss which assessment is best for your needs with our team.
We are a registered provider to deliver our NDIS services to participants aged 7 and over.
We can provide services to participants aged 6 and under who are plan or self-managed.