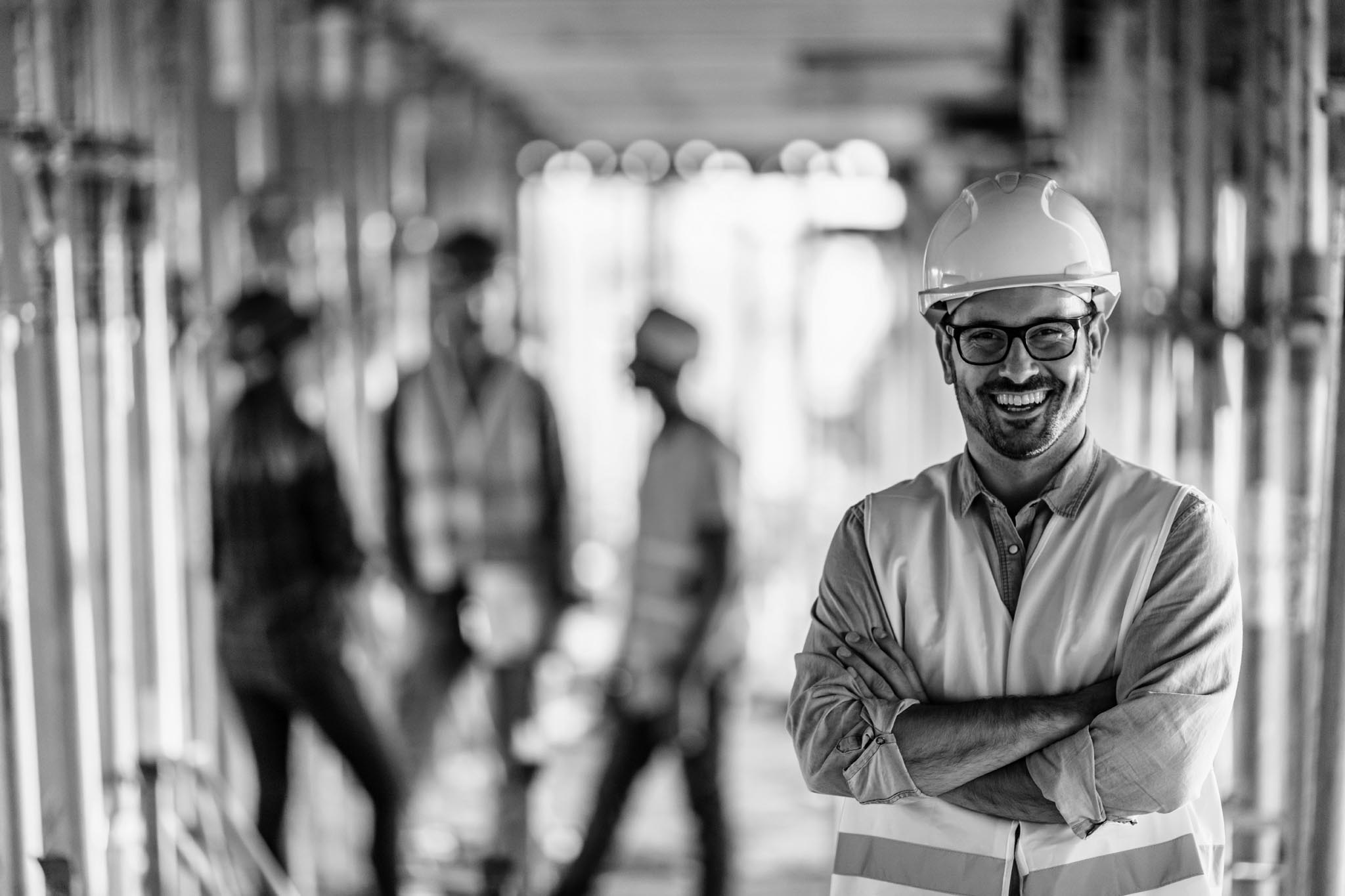 Our Return to Work (RTW) Coordination Services
WHS/OHS Incident Management
Our WHS/OHS trained allied health team are able to help you with incident investigation and root cause analysis to provide timely advice and support from the moment a workplace injury occurs.
We bring empathy, experience and legislative knowledge to help employers stay on top of all administrative requirements, and ensure employees feel supported.
Following an incident, our trained specialists:
Liaise with all stakeholders, including insurers, on an employer's behalf.
Develop appropriate, evidence-based return to work plans.
Are fully accessible to the employee with an injury to ensure they have a positive experience and make a complete recovery.
Provide expertise and support during a challenging time for workers and employers.
Save your organisation time.
Reduce time loss on claims through early intervention resulting in reduced workers' compensation premiums.
Injury Management Response
Altius Group assists insurers, employers, workers and treating doctors across Australia to find solutions to problems in complex return to work and injury management cases. Our allied health team assess the nature of the problem and attempt to mediate a solution. With access to a panel of medical specialists, we're able to deliver impartial medical assessments and expert direction and support for complex cases.
We work with your internal structure to ensure injury management systems are effective. Our goal is to ensure workers are returned to work efficiently, responsibly and sustainably. The outcome is commercially driven strategies developed to support your business goals.
These strategies may involve providing specific programs, designed by our allied health professionals to help individuals overcome psychological and physical barriers impeding a timely return to work.
Our Recovery and Wellness Initiative (RAWI), led by Accredited Exercise Physiologists aims to reduce biopsychosocial barriers and physical deconditioning associated with not working. Our psychologists deliver our Mind Movement program, an award-winning program that provides psychological treatment to those experiencing poor wellbeing, disability, or work disengagement post- injury.
When Altius Group manages your injury response:
Our allied health team works with employees to implement effective self-management strategies for their long-term physical or psychological health and wellbeing.
We provide direct and on-call access to health professionals experienced in dealing with injury management issues.
Our injury management response guarantees organisational compliance, highly effective injury rehabilitation, detailed documentation and insightful planning.
Arrangements are flexible to include total function management or as an overflow resource for Return to Work Coordinators and/or injury managers.
Service standard agreements are negotiated with a focus on convenience, quality and value. The net result ensures service expectations are conveyed, processes are clearly acknowledged, and results closely monitored.
We can provide a range of services to reduce the duration of complex injury management claims - designed to support a return to work or life following an injury.
Claims Notification and Management
Upon notification, our RTW coordinators will follow the requirements of each state and scheme in relation to incident and injury reporting. When required, our team will notify your insurer / agent through lodging the claim forms and required paperwork.
Our team will take over the claims notification process and immediately commence support for your employees and the management of all stakeholders. We aim to reduce your stress when an incident occurs and free up your time so that you can carry on with your usual day to day operations.
Altius Group can also implement strategies to reduce Workers Compensation premiums, improve safety and deliver commercial gains to your bottom line. We work with organisations to strategically reduce and manage the operational and commercial impact of workplace incidents.
Altius Group allied health professionals:
Ensure an employee feels cared for, valued and supported in their recovery and return to work.
Are trained in communication and negotiation skills, with the expertise to liaise with all stakeholders for timely, durable return to work outcomes.
Ensure you are compliant with regulatory requirements, avoiding potential fines and penalties, and remove the frustration of managing claims internally.
Provide an element of independence - protecting a claims' progress and knowledge of internal Return to Work procedures in the case of staff turnover.
Have been at the forefront of the injury management industry, delivering outcomes above scheme standards, since 2001.
Recovery and Return to Work Planning
Altius Group assists employees to overcome a range of challenges impacting their transition back to work. Our consultants bring together the best of industry experience, professional training and creative problem solving to help employees resume a full and productive life. Intervention is proactive, goal-focused and cost-effective.
Our experienced allied health professionals, including psychologists, are allocated cases to correspond with their expertise to ensure safe and timely outcomes. We're well versed in relevant legislation and best practice guidelines to ensure all stakeholders are consulted and considered in the return to work process. Services are also tailored to support human resource risk management strategies and provide financially beneficial and sustainable outcomes.
Our Recovery at Work and Return to Work plans, calendars and reports are directive, evidence-based and transparent. We have experience covering injuries occurring in State Workers Compensation, Federal Comcare and Compulsory Third-Party schemes, as well as those accidents or illnesses covered by life insurance and income protection policies.
Businesses, large and small, can completely outsource their injury management program by engaging us as their Outsourced Return to Work Coordinator. This suits organisations without internal injury management expertise, or those with a need to free up resources. Outsourcing the role is a fantastic way for employers to provide cost-effective and proactive injury management services and helps to:
Save time – so you can focus on your business and clients.
Save money on recruitment, onboarding and skills development costs needed with an internal RTW coordinator.
Reduce strain on internal resources.
Improve return to work outcomes and timeframes – minimising your workers' compensation premiums.
Provide end to end support from incident notification through to employee recovery.
Stakeholder Engagement and Coordination
Working with employers, insurers and brokers, we assist with managing the bigger picture complexities of injuries. This includes the impact of physical and psychological injuries on individuals, the workplace, peers, finances and schemes.
We understand legislation and best practice guidelines and we ensure all stakeholders are consulted in the return to work process. We have a thorough understanding of worker's compensation, compulsory third party, and life insurance schemes. Our consultants understand, and seek to manage, claims costs in collaboration with the insurer.
Our qualified and experienced RTW Coordinators:
Manage all stakeholder communication and management to deliver market leading outcomes for return to work.
Help you to reduce the time you spend on dealing with workplace incidents and reduce workers compensation premiums.
Improve health outcomes and recovery for employees with an injury or illness.
Minimise disruption of operations for employers following incident or injury.
Why choose Altius Group for your Return to Work Coordination Services?
Our RTW coordinators
improve claim costs and duration
of RTW outcomes.
We
understand legislation
and best practice guidelines.
We ensure all
stakeholders are consulted
in the return to work process.
We're a one stop hub that brings together
broad allied health expertise
.
We place clients at the centre, providing high level care and support.
We have
over 20 years of experience
as a national occupational rehabilitation provider.
Frequently Asked Questions
Altius Group is a national occupational rehabilitation provider with operations in NSW, Vic, Qld, ACT, SA, Tas, WA and NT. Building upon this foundational knowledge, our Return to Work Coordinators are certified under relevant schemes to support your compliance and are experienced in providing direct to employer return to work services.
We are a market-leading provider focussed on providing a positive experience through workers' compensation and non-workers' compensation matters while delivering evidence-based intervention. Through our clinical and industry experience, we have dedicated teams who specialise in physical and psychological claims management. Our Return to Work Coordinator team includes occupational therapists, psychologists, exercise physiologists, physiotherapists, nurses, and employment specialists.
They are senior team members who hold WHS knowledge and several years' experience in workplace rehabilitation and navigating the complexities of workers compensation schemes.
Our support covers a range of recovery and rehabilitation services, where we work with all key parties to facilitate successful recovery and return to work outcomes, including:
Job Redesign: assistance to modify tasks an employee may struggle with or training in new ways to work.
Workplace modifications: ergonomic assessments of work environments, advice on redesign requirements and support with administration for workplace modifications.
Building relationships with all key parties to facilitate successful recovery.
Physiotherapy: including musculoskeletal and spinal assessments, and support to manage physical limitations while at work.
Educational programs: including training in areas such as resilience, manual task handling and workplace ergonomics.
Health and Fitness Support: tailored programs for health maintenance, pain management guidance and programs to improve mobility and physical capability.
Psychological Support: assistance and support through mental health programs, personal goal setting and support to manage mental health and wellbeing while working.
These services can be delivered remotely via telehealth or through face-to-face sessions.
Our allied health professionals, based across Australia, engage with clients via telehealth to deliver the Recovery and Wellness Initiative (RAWI), remotely. Through a series of on-line sessions, RAWI Remote supports clients, with physical or psychological injuries, unable to return to work or life.
RAWI Remote enables clients to engage with the program from their home or local community facility, such as a café or library.
Altius Group's Recovery and Wellness Initiative (RAWI), aims to reduce biopsychosocial barriers and physical deconditioning associated with not working. This program provides holistic treatment to those with physical or psychological injuries who are unable to return to work or life. Our allied health professionals, based across Australia, engage with individuals to provide personalised support to assist with their recovery journey and enable an easier transition back to work and life. RAWI sessions are conducted at an employee's home, wellness facility or a location within the community - tailored to the individual's lifestyle and wellbeing. We bring the same functional education and biopsychosocial approach to the community setting.
RAWI is designed to provide holistic support, not just to those with physical injuries. The program is also designed to support people with psychological injuries who are unable to return to work or regular activities of daily living, either indefinitely or for a limited time, due to their mental health condition. Evidence shows that exercise is an increasingly effective and beneficial front-line therapy for improving mental health. We understand that exercise tailored for mental health conditions should not be structured but rather focus on encouraging individuals to add more of the things they enjoy, such as walking in nature, into their schedule.
Through face-to-face or telehealth sessions with Accredited Exercise Physiologists (AEPs) and Physiotherapists, clients receive the expert care and support they need, week by week, to aid their health, wellbeing, recovery and return to work. We bring the same personalised recovery, health, wellbeing, and workplace educational focus to our client's remote appointments. Clients receive homework activities to support their recovery, wellbeing and self-management, and our team collaborates with all stakeholders to align the approach.
A Return to Work (RTW) program is workplace policy that details how your organisation manages workplace injuries and return to work. It should include the details of your RTW coordinator, preferred rehabilitation provider and workers' compensation insurer.
This policy needs to be available to all employees as they will require this information in the event of a workplace injury and should include an overview of individuals' responsibilities within the Return to Work program. The requirements for RTW programs differ in each state or scheme, therefore it is important that you review the regulator websites. If you're unsure, please reach out for further information or assistance.
Altius Group can also be engaged to complete a documentation review or develop your RTW program for you.
Although it's great for employers to have a full team, many injured employees often don't realise they are the ones benefiting from their return to work, experiencing:
A speedier recovery
Reduced anxiety and depression
Maintained confidence in their abilities
Improved relationships
A RTW coordinator is a designated team member who supports a worker with an injury with a RTW plan made easy for both the employer and employee.
Combining allied health expertise and innovative technology solutions, the RTWC collaborates with doctors, insurers, and treating professionals, as well as working seamlessly with HR and payroll. RTWCs understand legislation and best practice guidelines to ensure all stakeholders are consulted in the return to work process.
A RTW Plan most commonly refers to a document that details a graduated return to work following an injury. This may also be referred to as a suitable duties plan or return to work program.
This plan should be developed by someone with suitable experience to ensure a safe return to work is achieved. It should be developed in consultation with the employer, worker with an injury, nominated treating doctor and any treating parties involved with the worker.
To implement the plan, all parties should be agreeable to the duties and recovery timeframes documented within the plan. We strongly recommend regularly reviewing the program for success, and addressing barriers experienced along the way. It is important to remain open-minded during the recovery process and work collaboratively to achieve an efficient and durable return to work.
Yes – following a workplace injury or if requested by an employer due to concerns about employee or workplace safety. Under work health and safety, an employer is required to ensure an employee is fit and able to perform the inherent requirements of the role.
If a worker has sustained a workplace injury or had any form of absence from the workplace, the employer may request doctor's clearance. This can also be supported through our functional or medical assessments.
Altius Group assists organisations of all sizes across a range of industries. Our Return to Work Coordinator Service is fully scalable to meet your demands. We tailor our services to enhance your current Return to Work structure, as well as providing the following:
Site visits, clear and regular communication, claims management administration, Return to Work management and development of Return to Work plans.
Case management expertise for all compensable and non-compensable matters and strategic claims reviews at an agreed frequency.
Monthly reporting summaries for national control and visibility.
Our up-to-date knowledge of regulatory requirements enables us to develop compliant Return to Work programs. This includes outlining the Engaged Return to Work Coordinator's role in recovery at work planning and managing workers with a work-related injury or illness.