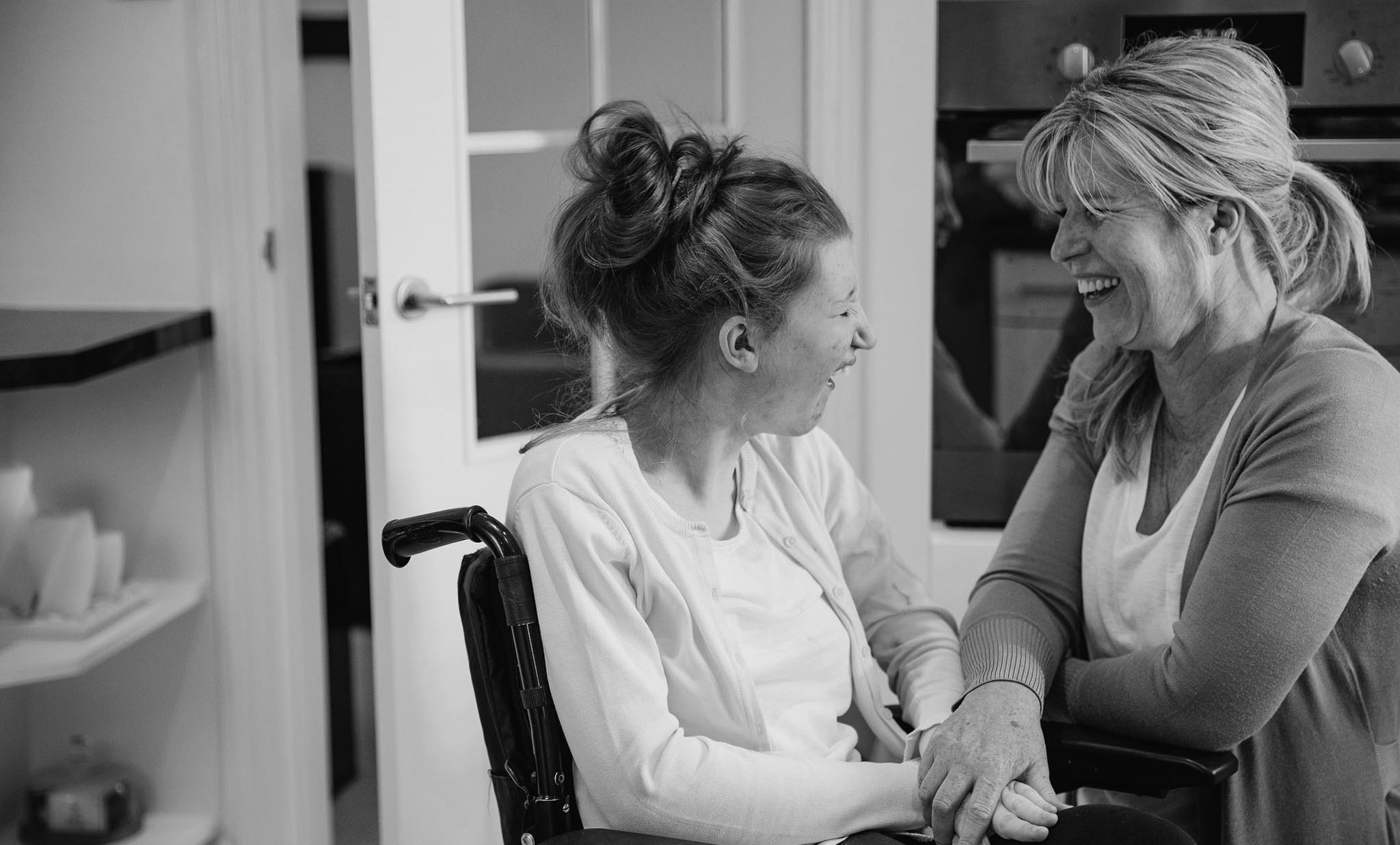 Our In Home Care Services
Home Help Services
We provide a number of services to support individuals to live well within their home environment. These services cover home maintenance including repairs, cleaning and gardening, as well as services to ease everyday living such as meal preparation and laundry.
Our Home Help team keeps a household in order when tasks may be too challenging for the individual. We aim to provide the support they need to ensure their home is a calm, clean and safe environment.
Our Home Help services:
Provide peace of mind for family members by ensuring the individual has their household needs met.

Allow clients to remain living where they are most comfortable, in the familiarity of their own home.

Provide clients with social interaction if they are living alone.
Personal Care Services
We support the elderly and those living with a disability with their personal care within their home including daily hygiene tasks and medication prompting.
Our warm and friendly In Home Care team assist with showering and grooming, toileting, prompting of appropriate medication use, and ensuring individuals follow their doctor's treatment plan.
Our Personal Care Services:
Ensure individuals are clean, comfortable, and cared for in their own homes.

Provide primary care givers with support and respite by caring for their loved ones.
Companionship Services
Companionship services are available for the elderly and those living with a disability who are unable to get out into the community. Our services may involve transporting clients to activities or places of interest to help them get out into their community or providing company for them inside the home.
Recent research links social isolation and loneliness to increased physical and mental health risks. Our Companionship Services provide carers for regular visits or outings, aligned to a client's interests which can keep loneliness at bay.
Our companionship services:
Can help clients to engage more in physical or mentally stimulating activities, to support improvements in wellbeing.

Can support clients to engage in activities independent of their usual carer.
Palliative Care
Our Palliative Care team consists of support workers and enrolled and registered nurses with experience providing end-of-life care within the home. We understand what is required to deliver optimal care, support nursing and companionship for those preferring to receive palliative care within their familiar home environment.
Our palliative care services:
Put the patient's needs and desires first and enables them to stay in a familiar and comforting environment.

Supports the patient and the family.

Helps the patients and family understand the treatment plan.

Reduces unnecessary hospital visits.

Improves quality of life through symptom and pain control.
Nursing in the Home
Our enrolled, registered, and psychiatric nurses provide nursing in the home. We provide support with medication management, continence management, and wound care amongst other services. We strive to ensure that the elderly and those living with a disability have access to the quality healthcare they need in their home environment.
Our Nursing in the Home service:
Allows for a range of medical treatments to be administered in a familiar and comforting environment.

Removes or reduces the need for hospital and/or doctor visits.

Supports the patient and family to fulfill treatment plans correctly and safely.
Why Use Our In Home Care Services?
With over 20 years of
industry experience
in Victoria, we are a close-knit community of caring professionals.
We
value consistency in care
and primary contacts.
We function as a
nursing agency,
to provide the qualified healthcare professional you need when you need it.
Our home care professionals understand that
reliability and excellence in care
are critically important.
Frequently Asked Questions
Our services are currently available in Greater Melbourne, Geelong, Ballarat and Bendigo. However, we are always looking at moving into other regions.
There is no cost to register with our service. There is only one fee to pay when one of our staff members are utilised. We assume the responsibility for all employment costs including wages, superannuation, and entitlements for our nursing members. All insurance costs including professional indemnity, public liability and workers compensation are met by us.
No, but we will ask you to sign a service level agreement that protects our workforce and intellectual property. It simply outlines the roles and responsibilities of each of us once a worker is engaged.
All support workers are rigorously vetted by our dedicated recruitment team to ensure they are appropriately qualified to provide homecare services. Support workers must have a minimum Certificate III in Individual Support to provide any personal care services. All workers must complete mandatory professional development on an annual basis which includes manual handling training, food safety and elder abuse training. We also require police checks, CPR and First aid certificates and NDIS worker screening checks if applicable prior to making a worker active.
We understand that care needs change and we are here to help. Regular communication and thorough handover by our care team ensures that we are aware of any changes in circumstances. Face to face meetings with our management team to discuss additional supports or reduction in supports can be accommodated. Care plans are developed by Care Coordinators which are reviewed regularly and influenced by both clients and carers.
In instances where a worker is unable to attend a service due to illness or leave, our dedicated care coordinators work tirelessly to ensure continuity of care. Utilising our pool of staff, we do our best to arrange coverage and communicate all changes as soon as possible.