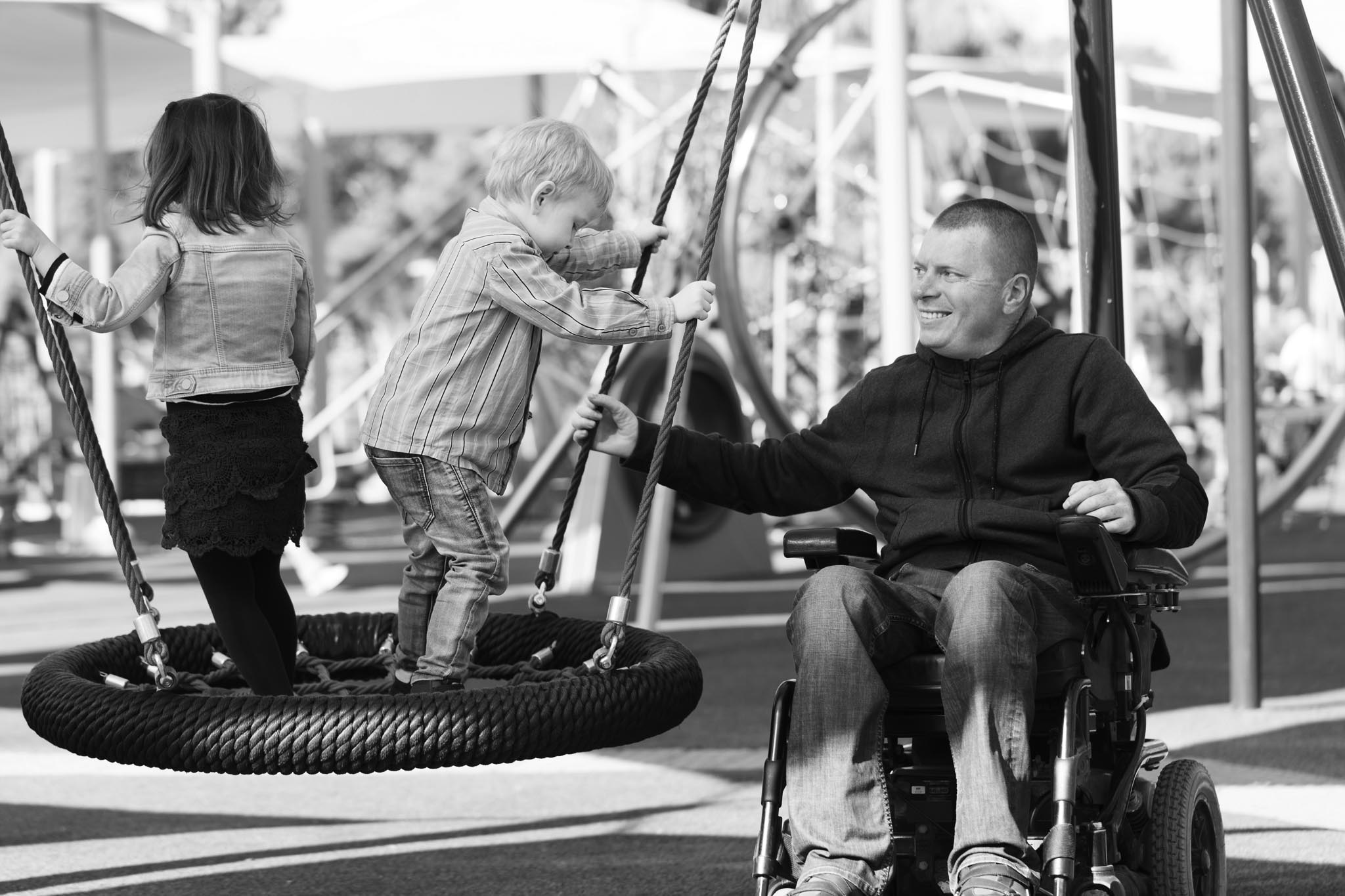 Our Life Claims and Veterans Services
Holistic Initial Assessment and Interview
We complete an initial needs assessment and interview to establish an individual's history and identify barriers to their recovery. This looks at their mobility, pain levels, physiological and psychological limitations, and their capacity to make sure they receive the right therapies as part of their program for recovery. Our allied health professionals then provide recommendations, in conjunction with a client's health practitioners.
Initial Assessments:
Enable our allied health professionals to scope out the nature of an injury, and any physical or psychological barriers that are impeding a successful recovery.
Establish the services and supports required to support recovery.
Help us to holistically support those recovering from compensable conditions.
Lay the foundation for a successful recovery to work and life.
Person-centred Goal Setting
Our consultants help individuals create pathways back to work and health through person-centred goal setting. Person-centred goals put the individual at the forefront of decision making enabling them to set goals that are meaningful and achievable and will ultimately empower them to move forward.
Without clear goals, clients can feel overwhelmed. We make sure our clients set specific goals that detail what they wish to accomplish, and to nominate a timeframe. We guide them in solutions to measure their progress towards their goals – if they see how they are progressing, they are likely to be motivated to continue their path towards their goal. We make sure that the goals they set are achievable, ensuring they are meaningful to them, and challenging enough to hold their motivation.
Person-centred Goal Setting:
Allows an individual to evaluate the direction they wish their life to take.
Provides purpose and direction, to prevent individuals from feeling overwhelmed.
Uses personal ambitions and goals to increase motivation and focus.
Sets goals that are meaningful, measurable and achievable.
Rehabilitation, Recovery and Return to Independence Programs
Our national team of allied health specialists works closely with those facing life's setbacks, through their physical and mental rehabilitation, to remove biopsychosocial barriers impacting their recovery and returning them to independent living.
Made up of occupational therapists, psychologists, exercise physiologists, physiotherapists, nurses, social workers, chiropractors, rehabilitation counsellors and employment specialists, our team adopts an integrated approach to an individual's recovery.
Rehabilitation, Recovery and Return to Independence Programs:
Provide tailored health and fitness programs for health maintenance, pain management guidance and programs to improve mobility and physical capability.
Include any required psychological assistance and support through mental health programs, personal goal setting and guidance on managing mental health and wellbeing.
Focus on desired outcomes with clear steps to help individuals achieve a safe and lasting return to work or independence.
Recognise an individual's existing skills, experience and capabilities so that suitable pathways can be found.
Provide a holistic program that includes services to assist an individual to achieve their goals, for example, retraining, identifying future vocational pathways along with any services required to aid improvements in their physical and mental wellbeing.
Can incorporate vocational support services, including vocational assessments and career counselling.
Individual Health Coaching and Education
Health Coaching and Education is a holistic service that seeks to bring improvement to various aspects of a client's life. Our health coaches work collaboratively with individuals to identify aspects of their lifestyle that require support and intervention, barriers to change, and practical solutions to enact positive behaviours.
To ensure participants receive holistic health support, our health coaching program is a collaboration of all our allied health specialists, to ensure individuals are supported in their psychological, physical, dietary, financial and social health.
Individual Health Coaching and Education:
Works in partnership with individuals to guide, empower and motivate them to change behaviours for the better and adopt a healthy lifestyle.
Helps individuals consider what is important to them, identify a desired outcome and get the support they need to achieve it.
Exercise Physiology
Our Accredited Exercise Physiologists (AEPs) specialise in clinical exercise interventions for clients with chronic and complex medical conditions and injuries. We provide physical activity education, advice, and support on lifestyle modification to assist in the restoration of our client's optimal physical functioning, health, and wellbeing.
Our team have experience working with individuals with musculoskeletal conditions as well as physiological conditions.
Exercise Physiology:
Uses education, lifestyle interventions, and specific forms of exercise to rehabilitate and manage acute, sub-acute and chronic injuries and conditions.
Educates on chronic pain management to optimise function and experience improvements in quality of life.
When combined with behaviour change training, can assist clients to gain the knowledge, understanding, and motivation to manage their health and elevate their wellbeing.
Psychological Counselling
Our psychologists are experienced in supporting veterans and individuals coping with Life Claims to help them to deal with the emotional and mental health impacts of a life altering incident or work environment. Our one-on-one counselling sessions offer a holistic, client-centred approach to psychological therapy.
We draw on a range of therapies to support our clients in dealing with their issues. Depending on their needs, these may include Cognitive Behaviour Therapy, Eye Movement Desensitisation and Reprocessing (EMDR) or Acceptance and Commitment Therapy, to name a few.
Altius Group Psychological Counselling:
Delivers evidence-based strategies to ensure a positive outcome is achieved in as short a timeframe as possible.
Supports individuals to modify unhelpful thinking patterns and behaviours which perpetuate distress, assisting them to overcome challenging emotions, thoughts and behaviours.
Supports problem resolution and improved mental health to provide clients with a better quality of life.
Delivers strategies for dealing with long term health issues, adjusting to injury or adverse life experiences, and assisting individuals to create a rich and meaningful life.
Is delivered by empathetic, experienced professionals through face to face or telehealth appointments.
Trauma / PTSD Management
Often clients with trauma (PTSD), traumatic injury and pain related issues experience both psychological distress and a decline in their physical health. A person may suffer disturbing thoughts and feelings connected to war combat, serious accidents, natural disasters, violence or another traumatic event.
We provide psychological care and physical care (through our exercise physiologists) to create a PTSD management plan. Our experienced psychologists work with any other health professionals who may be treating a client to ensure a coordinated level of care is consistent.
Altius Group psychologists:
Use evidence-based therapy to assist individuals to recover from the trauma so they can return to daily living.
Provide a safe, empathetic environment that allows individuals to talk openly about their problems or emotions, either via online or face-to-face appointments.
Have over 10 years of experience responding to critical incidents and supporting those experiencing PTSD and trauma.
Are experienced in assessing for and diagnosing PTSD and trauma to ensure the right treatment plan is established.
Why choose Altius Group to support your employee's wellbeing?
We bring the
broad expertise of our team
of medical and allied health professionals.
Providing holistic support,
covering physical, psychological and social wellbeing, is important to us.
We assess your workplace wellbeing needs to
deliver tailored wellbeing solutions
.
Our evidence-based services are delivered by
experienced, accredited health professionals
.
Clients gain access to our behavioural change
digital platform
, AltiusLife, to elevate their wellbeing.
Our services are built on
20 years of experience
elevating the wellbeing of individuals and workplaces.
Frequently Asked Questions
For those with high risk and comorbid injuries we have found an approach using physical and psychological treatments best serve the individual. Exercise has been proven to be as effective as antidepressant medication in cases of mild to moderate depression and physical activity can moderate PTSD symptoms (where PTSD and chronic pain co-occur). Physical activity/exercise is regarded as an important self-management strategy for individuals with mental health issues.